Welcome to our Make Bake Create Party! Every Wednesday come and link up your favorite projects from the week. This could be any food, recipes, crafts or DIY! Since there are 5 hosts… your link will be seen on 5 blogs at once. SWEET! Meet your hosts:
We would love for you to follow us on all of our Social Media Channels:
Bubbly Nature Creations | Facebook | Twitter | Pinterest
Hope In Every Season | Facebook | Twitter | Pinterest
Mommy Hates Cooking | Facebook | Twitter | Pinterest
The Creative Princess | Facebook | Twitter | Pinterest
Nessa Makes | Facebook | Twitter | Pinterest
This week we are rolling with another round of Christmas crafts and decor ideas. There are just too many to share, so we continue on in the Christmas Spirit!
This Santa Wreath from Crafty Allie is Adorable!
This DIY Gingerbread House Kit from Shaken Together Life is such a great idea to give to families, neighbors, whoever!
I LOVE these Christmas Treat Bags from Shop Girl. The sweater fabric give it that extra warmth and personality. So cute!
This Scrunched Paper Candy Cane from Crafty Journal is a great craft idea for the kiddos! It looks super simple too.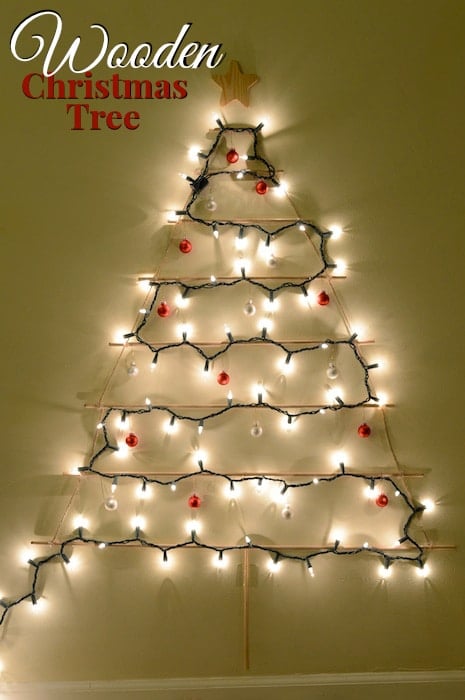 Anndd… this Wooden Christmas Tree from First Year Blog is absolutely genius! I think this would be a great idea for those limited on living space. I know we are, so this would even be cute for a kids' room or really, wherever!
Thanks for all the awesome ideas this week. I love seeing your creativity!
<div align="center"><a href="http://nessamakes.com" title="Nessa Makes"><img src="http://nessamakes.com/wp-content/uploads/2013/10/Make-Bake-Create-Button.jpg" alt="Nessa Makes" style="border:none;" /></a></div>