This is a Sponsored post written by me on behalf of P.F. Changs for SocialSpark. All opinions are 100% mine.
P.F. Chang's is one of my favorite places to eat, hands down. They have the most delicious food and I could probably eat my weight in their lettuce wraps. Fo' reals. If you have never heard of or been to P.F. Chang's You are missing out! They serve the best Asian cuisine in such a neat atmosphere. I love going there!
When the hubby and I celebrate special ocassions like birthdays and anniversaries, we usually always make a reservation to eat there. My birthday is just around the corner, so I will probably be asking him to take me. That would be an awesome gift, for sure!
Since my birthday is so close to the Holidays, I'll get the chance to try some of their new Holiday Menu items if he agrees to take me. Woohoo!
They have these Chocolate Raspberry and Sweet Vanilla Cheese dessert Wontons that I would love to try! Wontons are so yummy– they would defnitely make a delicious dessert!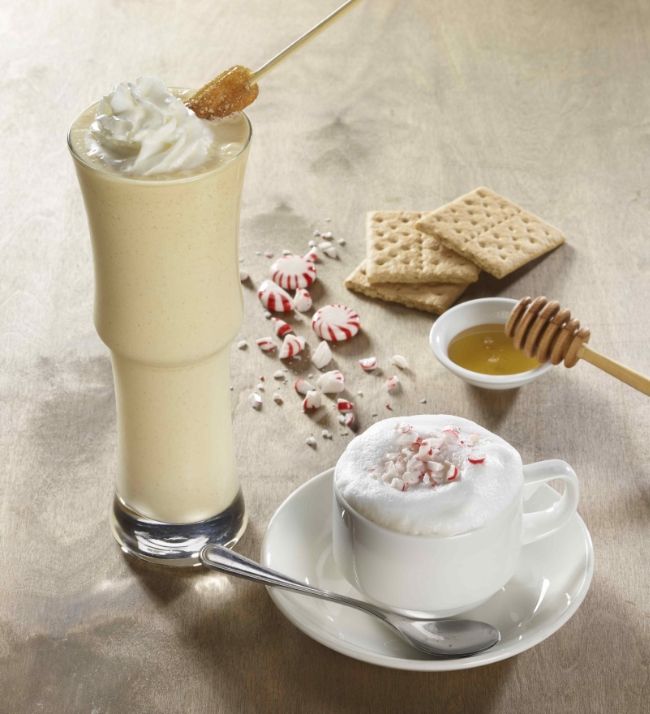 They also have these new Holiday drinks– Peppermint Mocha Cappucino and Vanilla Bean Milkshake. Wow, they sound super delicious. I think the Peppermint Mocha Cappucino and the Sweet Vanilla Cheese Wontons are on my list to try.
It sounds like we all need to get out to P.F. Chang's sometime to enjoy their new Holiday menu. I know I am excited to pair these items with some lettuce wraps and a delicious entree. Oh, I am getting hungry just thinking about it!
If you want more info on PF Changs, you can Follow @pfchangs on Twitter or Follow P.F. Chang's on Pinterest. Check them out and see how great of a place it is!
Of those four new Holiday menu items, what are you most excited to try?